Franklin L. Cary Camp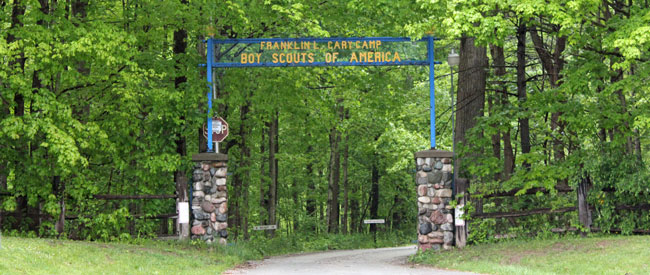 Franklin Levering Cary Camp (usually called just "Cary Camp") is one of two camps operated by the Sagamore Council, Boy Scouts of America. Cary Camp, 125 wooded acres just east of Lafayette, Indiana, in the Council's Wabash Valley District, is used for most of the Council's Cub Scout programs. Camp Buffalo, on the banks of the Tippecanoe River 9 miles north of Monticello, Indiana, hosts most of the Council's Boy Scout programs. Cary Camp is also the home of the Takachsin Lodge, Order of the Arrow.
The Cary Camp Trading Post/Scout Shop is open during summer camp programs, just before each monthly Roundtable, and other times by appointment. To make an appointment, please call the camp number at least 24 hours in advance. As of February, 2013, the Trading Post carries rank advancement emblems and insignia.
Most of Cary Camp's facilities are available for rent, both to Boy Scout groups and to the general public.